Content and web page design by Jack Urso.
---
PRC-ROC AIR AND MISSILE BASES WITHIN THE TAIWAN STRAIT THEATER
The China-Taiwan Air Power Monitor provides an overview of the air and missile bases located within the Taiwan-China theater. Selected air and missile base icons on the map below are hyperlinked to profile pages with general descriptions, locations, and photos (if available).
---
Best viewed 800 x 600 pixels or above

Missile Base

Air Defense Base

Taiwan (ROC) Airbase

China (PRC) Airbase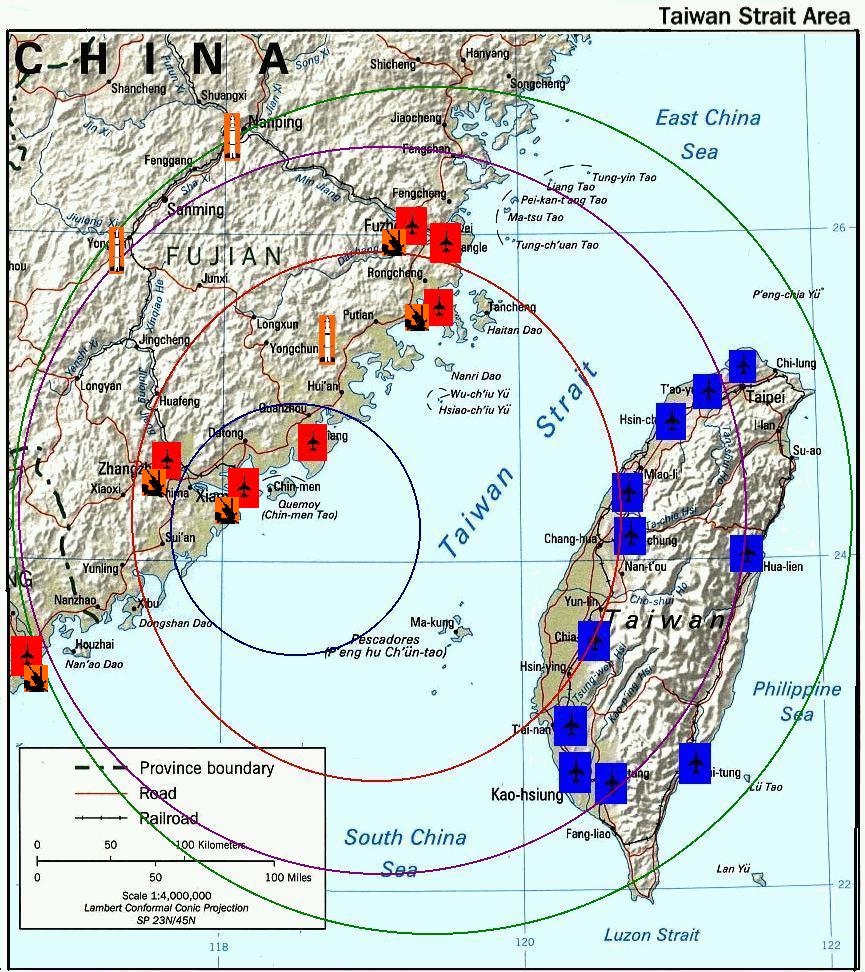 Missile Ranges Indicated by Circles
Shantou Northeast Airfield Dark Blue 100 miles (160.9 km); Red: 200 miles (321.8 km); Purple: 300 miles (482.7 km); Green: 350 miles (563.15 km)
---
---

---